Congress Coffee & Conversation with Rashida Tlaib
Congress Coffee & Conversation with Rashida Tlaib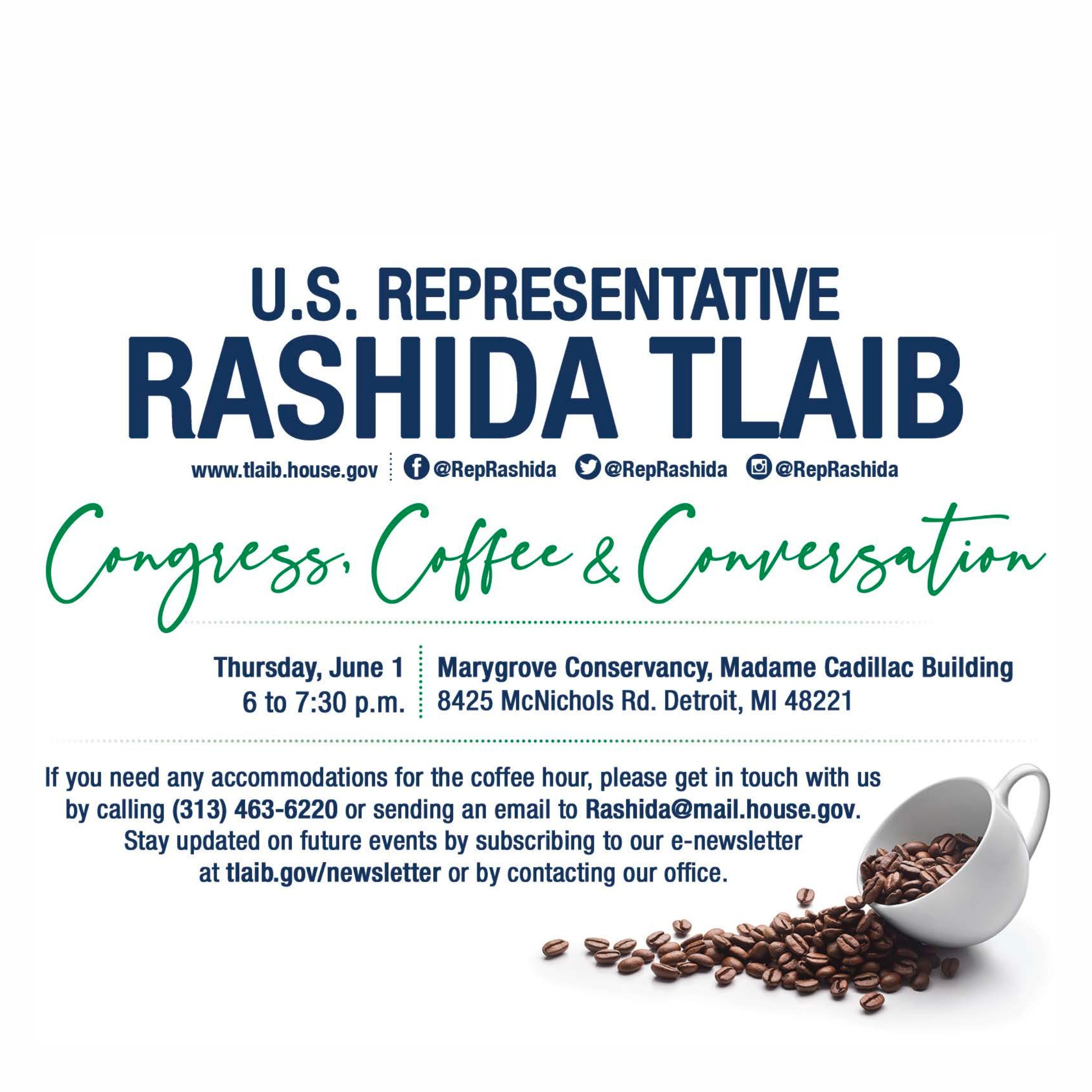 Congress, Coffee, & Conversation with U.S. Representative Rashida Tlaib.
If you need any accommodations for the coffee hour, please get in touch with us by calling (313) 463-6220 or sending an email to Rashida@mail.house.gov. Stay updated on future events by subscribing to our e-newsletter
at tlaib.gov/newsletter or by contacting our office.